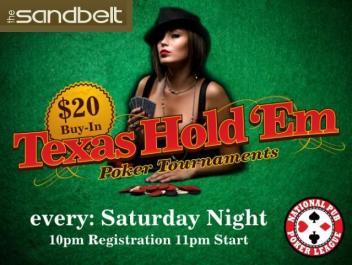 National Pub Poker
Every Saturday Night
Texas Hold 'Em Poker Tournaments.
Saturdays @ 10pm.
$20 Buy-in - Event held in bistro.
18+ Only - Photo ID required
Every Day Drink Specials At The Bar
Great drink specials currently available across the bar:
Boag's Draught - $6.00 (570ml pint)
James Boag's Premium Lager - $6.00 (375ml bottle)
Jim Beam White & Cola - $8.50 (275ml bottle)
Bacardi Oakheart - $7.00 (30ml nip & mix)
Wine of the Month: Brown Brothers Crouchen Riesling or Dolcetto Syrah - $6.50 (150ml glass), $28.00 (bottle)
Conditions may apply. Enjoy responsibly.
Available all day every day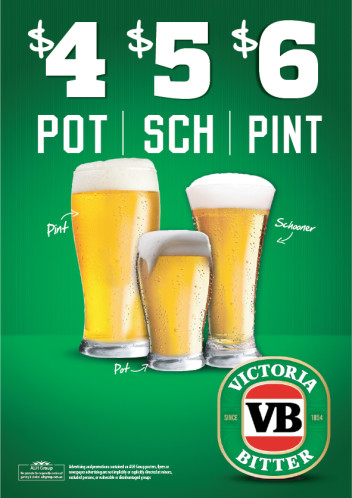 All Day Every Day VB Specials
Bring your mates down to enjoy these every day great value VB specials at the bar:
$4 VB POTS
$5 VB SCHOONERS
$6 VB PINTS
Conditions may apply. Enjoy responsibly.
Sunday 16th November 2014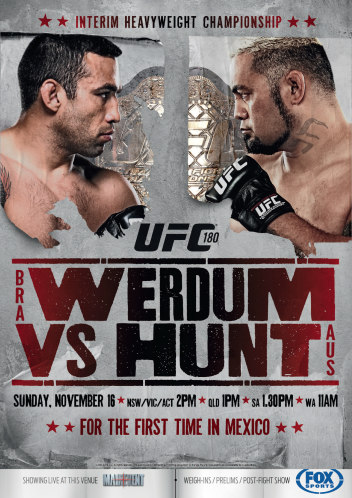 UFC 180
Werdum vs Hunt
The UFC makes its historic first visit to Mexico, and in the main event of UFC 180, Brazilian powerhouse Fabricio Werdum will attempt to win the interim UFC heavyweight title when he takes on revered knockout artist Mark "The Super Samoan" Hunt. Plus the first two winners of The Ultimate Fighter Latin America are crowned in Mexico City.
Werdum vs Hunt
Ellenberger vs Gastelum
Lamas vs Bermudez
Garcia vs Urbina
Eye vs Smith
Montano vs Heatherly
NSW/VIC/ACT - 2pm
QLD - 1pm
SA - 1.30pm
WA - 11am