At The Heart Of Our Community
We strive to be at the heart of our local community by providing a place for friends to meet, for families to relax and to host local functions and events.
Sponsorship
We are the unofficial 'clubhouse' for a number of local sporting teams - a place to re-convene after matches, sell raffle tickets, celebrate victories and commiserate losses.
Contact us using the form below to find out how we may tailor a unique support program benefiting your club.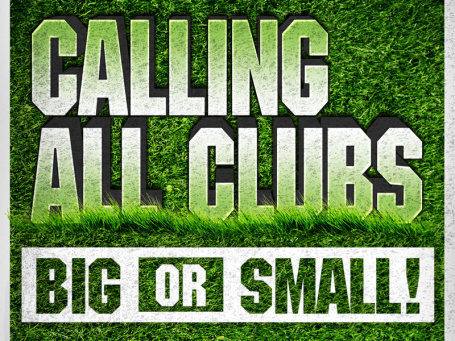 We Proudly Support
Bentleigh Uniting Cricket Club
Moorabbin Park Cricket Club
Moorabbin Park Cricket Club is located in the South East of Melbourne, Victoria. With a turf ground at Dane Rd Reserve, the club fields both senior and junior teams in both the VTCA and SECA (formerly CMCA), as well as a MILO Cricket program.
Bentleigh ANA Cricket Club
Bentleigh ANA is one of the oldest clubs in the CMCA, with a very proud history, and strong success throughout the grades.
McKinnon Cricket Club
Southern Uniting Cricket Club
Nestled in Melbourne's Bayside suburbs, Southern United Hockey Club is the largest in the city's south east, fielding more than 40 teams in juniors, men's, women's and veterans competitions. With home grounds located in the City of Bayside and City of Kingston municipalities, Southern attracts an array of players of all abilities from across Melbourne, as well as interstate and overseas. We offer specialist coaching, spearheaded by our Men's Premier League coach Jesse Workman and our Women's Vic League 1 coach Brian Paxton. The Southern United Hockey Academy, established to fast-track the skills of players in our junior section, also runs during the pre-season under the tutelage of former VIS head coach John Mowat.

Founded following the merger of the Moorabbin Districts and Sandringham hockey clubs in 2006, Southern has established a set of core values that have helped shape a unique identity and culture. We are passionate about hockey, our members and being the best club we can be – on and off the field. This is a vision shared at all levels of the club, from the playing group through to the administration.

We are a family club and invite you to be a part of the Southern United community.
Springvale Lions Baseball Club
We are an amateur baseball club in the South Eastern suburbs, offering boys and girls of all ages the opportunity to play the great game of baseball.
St. Peter's Football Club
Established 1956 ~ Grass Roots Footy at its Best!
Support for Charities
Across our pub group, we collect and donate over $1.5m every year for local and national charities. In 2014 some of these included:
Movember Australia (NSW) Raising funds for research and programs into prioritised men's health areas including testicular cancer, prostate cancer and mental health.
PA Breast Cancer Research (QLD) Supporting women with breast cancer.
Bravehearts (QLD) Educating, empowering and protecting Australian kids from sexual assault.
Ronald McDonald House (SA) Providing care and support for children and families during and after serious illness.
Very Special Kids (VIC) Providing counselling and support to families caring for a child diagnosed with a life-threatening condition.
Good Friday Appeal (VIC) Raising funds to support the work of The Royal Children's Hospital.
Breast Cancer Care (WA) Providing emotional, practical and financial support and care to people affected by breast cancer.